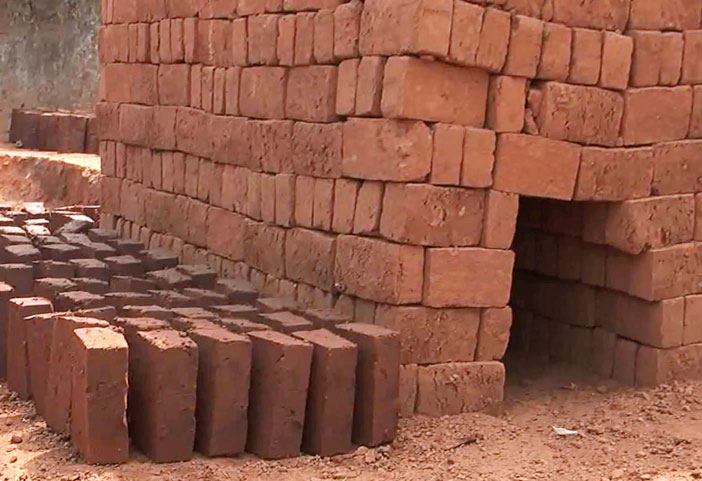 Natural inspiration is what many architects are looking for to come up with stunning and unique structures. It is therefore understandable why there are so many modern buildings mimicking natural designs making them stand out. Apart from mimicking nature, the professionals are looking for ways to make the construction industry cost-effective and as eco-friendly as possible. Mud bricks come in handy in creating stunning structures, at the same time offering a green alternative and cost-effective method to meet housing needs across the globe.
Compressed earth blocks offer an inexpensive building material that is durable, aesthetically appealing, has a lower carbon footprint and has impressive thermal properties. Even though the earth blocks have been in use for years, they have just begun becoming popular with more and more people settling for mud bricks as their best alternative in different kinds of constructions. The soil is now being used in different forms in places of worship, places of work, earthen architecture, city walls, agricultural building, and even monuments.
Mud bricks are of superior quality and perform brilliantly well without any rain erosion, crumbling and dusting. These are however advantages you can only enjoy when you buy your bricks from a reputable manufacturer. Before buying your mud bricks, it is important to evaluate your options and make all considerations to be sure you are making the right decision.
Compare building material options – In as much as mud bricks are inexpensive and can be very durable, it is still of importance that you take the time in comparing earth blocks and other building materials. You can relate this to the kind of structure you want and how you will be using the structure or building. It will help you determine how suitable the mud bricks are for your construction.
Find a reliable manufacturer – The manufacturer will greatly determine the quality of the mud bricks that you get for your construction. When looking for a reliable manufacturer, consider the manufacturing process, the skills, machinery and everything else related to the process of getting you the bricks you require for your construction. They are all factors that will not only influence your brick quality but also the turnaround time depending on the number of units you need for your construction. Some of the manufacturers will make the process easy for you by making the bricks right on the site of construction. Make all important considerations to get the best bricks and the best services for that matter.
Choose your bricks – Earth bricks can be different depending on the type of soil that is used to make them. The fact is that it is even possible to find red earth blocks for your construction. You can use one soil type or mix them up to get the kind of results you have in mind. When choosing quality soil bricks, you also would need to select the right block sizes for the construction. Most of the manufacturers offer the bricks in different sizes; hence you can select the size you feel is best for you.